Direct any questions to:
mce-bootcamp@aus.edu

Learn how mechanical engineers solve problems and make a difference using modern engineering software.
Find out about the mechanical engineering degree program and future career options.
Enjoy hands-on activities and build your critical thinking skills.
Improve your communication and collaboration skills.
Make new friends with similar interests.
Earn a professional Training Certificate from one of the most sought-after higher education institutions in the region.
AUS provides a comprehensive educational experience and quality education.
AUS is proud to have a beautifully designed, self-contained campus that includes a wide range of facilities and services 
Module 1: Design/Build and 3D Printing
Module 2: Let's Make Our Own Products
Module 3: Crash Course on Robotics and Mechatronics
Module 4: Renewable Energy, Automotive Engineering, and Micro fluids 
Trusted by Students and Schools
"Not only did I make friends along the way, but I was also able to experience different aspects of mechanical engineering that helped me understand what this field is about. The instructors were always there to assist me when I was not sure what to do and were very supportive. The boot camp at AUS was well-equipped and I was able to get hands-on experience using tools like a spot welder, bending machines and so much more. All the modules included practical activities which made it even more fun,"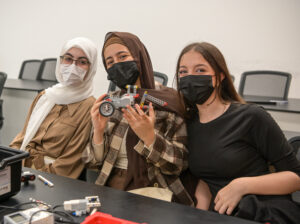 "I really liked working in teams and with a partner, as well as being able to take home some of the objects we made like the grill, the hammer, and the laser printed plates. All the lessons were very informative and to be able to do actual mechanical engineering work was a great experience."

"I had an amazing experience with the MCE boot camp and thoroughly enjoyed the hands-on experience. The professors were so good , they explained applications of the tools or machines and I was very interested."
" My experience here at the AUS camp was very fun and informative. The hands-on experiences have allowed me to understand mechanical engineering from a better perspective, and I'm hoping to attend AUS in the future too."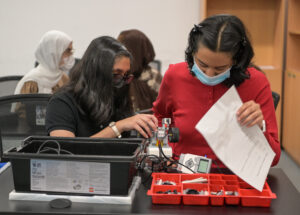 " In this boot camp I have learned a lot of things about Mechanical Engineering. I have learned about robotics, mechatronics, designing a 3D model using Inventor and 3D Printing Demo and building my own product! (I'm so satisfied with this boot camp and I'm planning to attend more boot camps in the American University of Sharjah."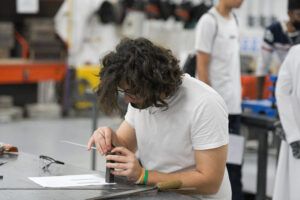 " This course has propelled me towards STEM for under graduation. I want to become an entrepreneur and create fuel cell products, and mechanical engineering will really help in the engineering part of it. The robotics and 3D designing will help the product I create become better. "
"The training program was very informative. The instructors were friendly and guided us properly throughout all the days of the boot camp. The content was extensive and there was always something interesting to look forward to every day. The interactive way in which the wide range of topics were delivered made the boot camp more interesting. The hands-on activities were what I enjoyed most. The labs in AUS were well equipped with all the facilities we required. Overall, it was an enjoyable experience."
" The boot camp offered an interactive and hands on approach to mechanical engineering. Such opportunities are hard to find, and it was such a great opportunity for me to both, experience mechanical engineering and improve my knowledge. Each day was equally fun and informative; thus, one does not feel like skipping any day of the boot camp. The content also covered a wide range of topics, and there was always something for everyone. The instructors were very interactive and helped create a friendly and welcoming atmosphere. The labs in the campus were very high - tech and well maintained."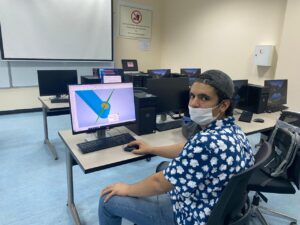 "I liked working in labs and seeing how our journey as mechanical engineer will look like."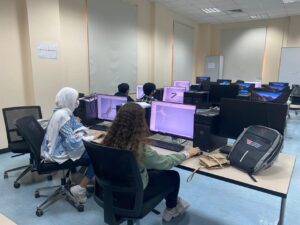 "I really enjoyed working in the boot camp and how they taught us and trusted us into experimenting with the workshop."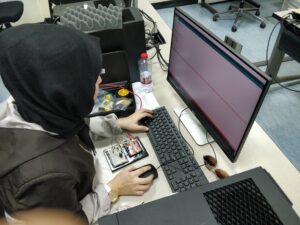 "This boot camp was very fun and informative. Through it, I expanded my knowledge and got a wider picture of the field of mechanical engineering."
"I mostly liked the 3D Design/Build on inventor. It was fun and we learned a lot of new things, the Crash Course on Robotics was also great. "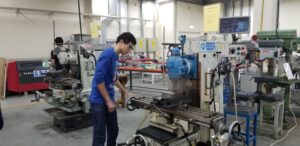 "Overall the days were all enjoyable. The best part was the friends I made along the way."
"Overall, this camp was a wonderful experience! Thank you so much for your effort. I liked the practical side of it."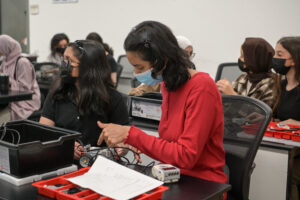 "I like the parts where the students had to work with their hands to make things."
"I enjoyed making our own hammer and grill from scratch! "